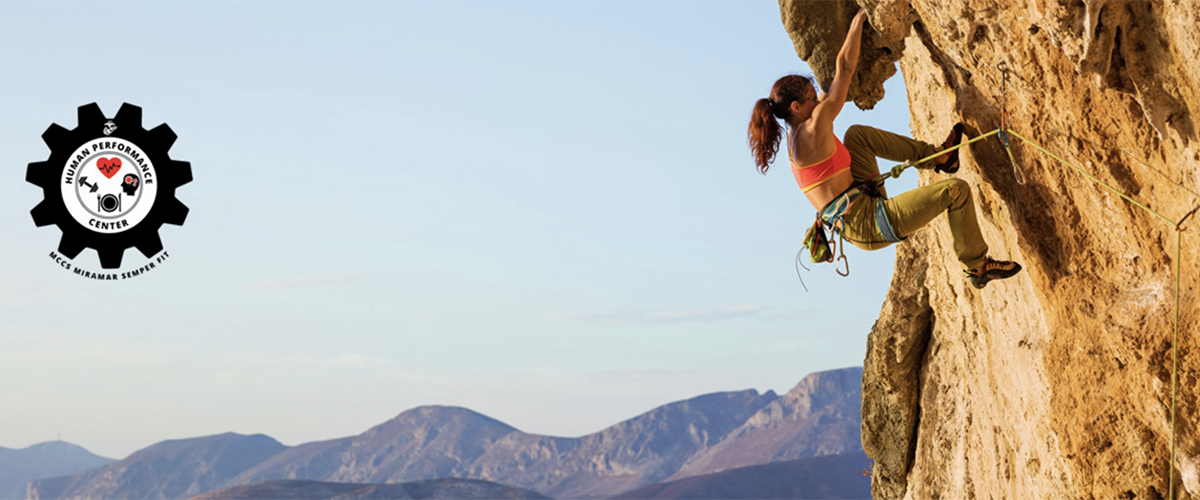 Human Performance
Semper Fit Human Performance employs subject matter experts, including one of only two registered dietitians in the Marine Corps within Semper Fit. Our SME's provide training, education, resources, and referrals that support mission readiness, optimal performance and resiliency.
Representatives from Human Performance hold regular health and nutrition classes and are available to come directly to individual units and offer briefs on topics such as BCP and remedial nutrition, fitness, injury prevention, weight loss, performance and sports nutrition, dietary supplement training, chronic diseases, tobacco cessation, sexual health, sleep and cognitive function and can also tailor presentations to fit specific needs.
The mission of the Semper Fit Human Performance is to educate and encourage beneficiaries (active duty, reservists, family members, retirees and civilian employees) to improve their health and well-being through the voluntary adoption of a healthy lifestyle.
The Marine Corps defines the following topics as the most prevalent health issues that impact mission readiness and are therefore the focus of the Human Performance Program.
Seven Semper Fit Elements:
Performance
Nutrition
Chronic Diseases
Tobacco Cessation
Injury Prevention
Sleep
Cognitive Performance
Sexual Health and Responsibility
*For all tests:
Must abstain from food and beverages, caffeine, supplements and tobacco at least 5 hours prior to measurement and no exercise for 8 hours. Consuming water is necessary and encouraged.
Hours
Monday
7:30am - 4:00pm
Tuesday
7:30am - 4:00pm
Wednesday
7:30am - 4:00pm
Thursday
7:30am - 4:00pm
Friday
7:30am - 4:00pm
Saturday
Closed
Sunday
Closed
Holiday hours may vary.