L.I.N.K.S. stands for Lifestyle, Insights, Networking, Knowledge, and Skills. It is an interactive acculturation program to Marine Corps life and the local installation. Participants learn about Corps history and rank, local installation resources, services, and benefits, military pay, separation and deployment, crossroad options, communication styles, investing in the community and Marine Corps traditions.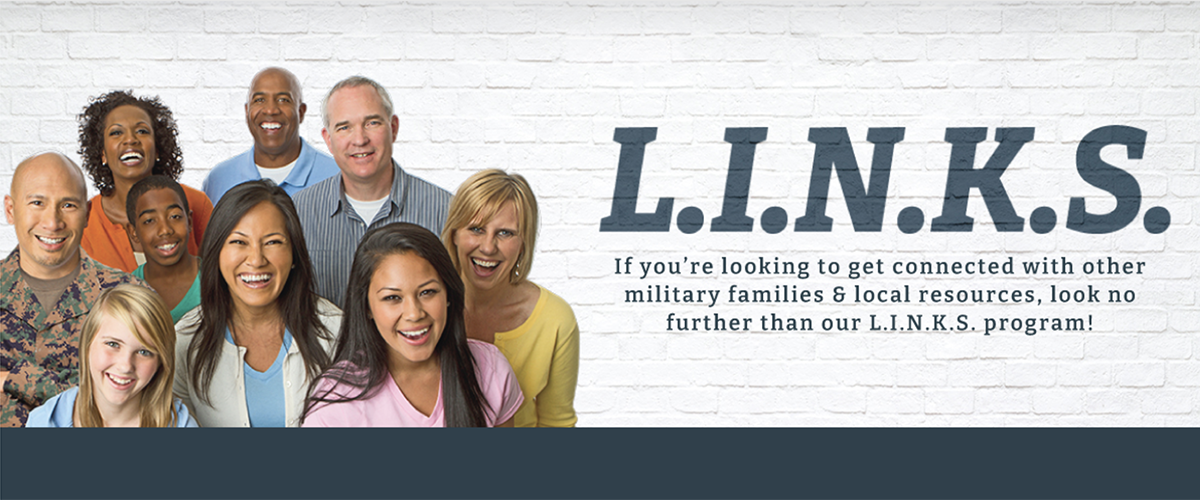 L.I.N.K.S.
Are you new to MCAS Miramar? Are you looking to get connected with other military families & local resources?
If you answered yes to any of these questions, we invite you to L.I.N.K.S! The program offers opportunities to understand navigating the unique LIFESTYLE of being a military family. Our volunteer mentors shed INSIGHTS into the culture of the military, get connected through NETWORKING in meeting other spouses and families, and gain KNOWLEDGE and SKILLS during the workshop.
Interested in attending our next workshop? Visit MCFTBMIRAMAR.EVENTBRITE.COM
Ask us about our childcare reimbursement program.
Hours
Monday
8:00am - 4:00pm
Tuesday
8:00am - 4:00pm
Wednesday
8:00am - 4:00pm
Thursday
8:00am - 4:00pm
Friday
8:00am - 4:00pm
Saturday
Closed
Sunday
Closed
Closed Holidays