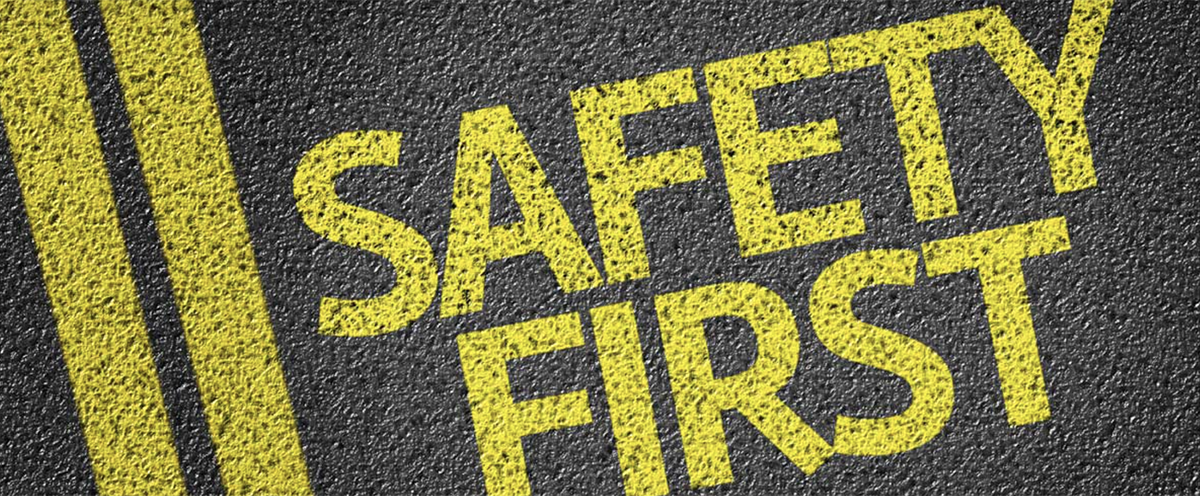 Staying Safe
HOW YOU CAN FOIL TERRORISTS?
This AT tactics card offers a number of proven security techniques and considerations that limit opportunities to be targeted by terrorists.
CGCS Pocket Guide to Antiterrorism (178 KB PDF)
THE INDIVIDUAL EMERGENCY ACTION PLAN
(IEAP) is a quick reference guide for responding to the hazards and threats considered most likely to impact Miramar personnel. The San Diego area is prone to threats and hazards, both natural and man-made. The most critical part of any response is to have a plan of action and be mentally prepared to execute it. A simple plan is better than no plan at all.
MCAS Miramar Individual Emergency Action Plan 2022 (1.75 MB PDF)
SOCIAL MEDIA PRACTICES
To protect your personal information whenever you use social media, please review the following tips:
PHISHING ALERT
If you receive an EMAIL from "MCCS INFORMATION TECHNOLOGY", with the below message "ATTENTION EXCHANGE USERS / Please click on the reference below to access the new Exchange 2014 Outlook Web App." Please immediately delete this email. DO NOT go to the link. This is a Phishing attempt and can pose as a risk to your machine!
COMPUTER VIRUS ALERT
E-Mail that appears to be from a legitimate source. The E-Mail contains a .pdf which, when opened, infects the user's computer with the virus. To lure recipients into opening the E-Mail and the infected .pdf, some of the E-Mails have used information about new drone technology and photos of unmanned aerial vehicles.
At the present time, there is no one-stop mitigation available to prevent the spread of this virus. That said, users can enlist the following preventive measures:
If you receive an E-Mail from someone you do not know in which the sender urges you to open any embedded internet links or attached .pdf files, DO NOT open the attached files. DO NOT access the embedded Internet links and DO NOT respond to the E-Mail. Instead, you should delete the E-Mail and then empty your deleted items folder in Outlook.
If you have any additional questions or concerns, please contact the S-6 Help Desk at (858) 307-1932.
BASEWIDE AWARENESS
Let's take this opportunity to remind everyone of the continued need for vigilance. While there are no credible threats directed against Miramar at this time, there are known Al Qaeda sympathizers within San Diego County. If you watch the news you know that it only takes one disturbed individual with a gun to create havoc.
The Commanding Officer needs continued vigilance from all hands stationed at Miramar. This includes family members and civilian employees aboard the installation. If you see something that doesn't look right (i.e. suspicious behavior), report it to PMO using the Eagle Eyes phone number (877) 356-3937.
The Eagle Eyes system is designed to capture reports of suspicious behavior and get that information to law enforcement so they can conduct an investigation in a timely fashion.
The attachment is a flyer describing Eagle Eyes and contains a data sheet for writing down notes.
Eagle Eyes Data Sheet flyer (321 KB PDF)
SANDAG'S 5-1-1 MOBILE CALL BOX PROGRAM
A motorist with a cellular phone who runs out of gas, needs a tow, or needs other motorist aid services can simply take the following steps:
Determine where he or she is located by Highway number and nearest exit, or another landmark.
Pull over to a safe place.
Dial 511.
Say "Roadside Assistance".
That's it! The 511 system will then direct these calls to the Call Box Answer Center, which handles them as call box calls are currently handled, including any necessary transfers to the California Highway Patrol, AAA, Manufacturer Help Line or another source of assistance.
511sd.com/511ByPhone/511Phonecontent
SEAT BELTS SAVE LIVES
Despite all the hazards we face every time we get behind the wheel of a vehicle, wearing a seat belt is still the single most effective thing you can do to save lives and reduce injuries on our nation's highways and roads.
Seatbelt Safety (984 KB PDF)
IMPORTANT NUMBERS FROM BRANCH MEDICAL CLINIC MIRAMAR:
Appointments and Information: (619) 532-8225
Pharmacy Information: (858) 307-9960
Pharmacy Refills: (619) 532-8400.
Hours of Operation
Monday
7:30am - 4:00pm
Tuesday
7:30am - 4:00pm
Wednesday
7:30am - 4:00pm
Thursday
7:30am - 4:00pm
Friday
7:30am - 4:00pm
Saturday
Closed
Sunday
Closed
Closed Holidays