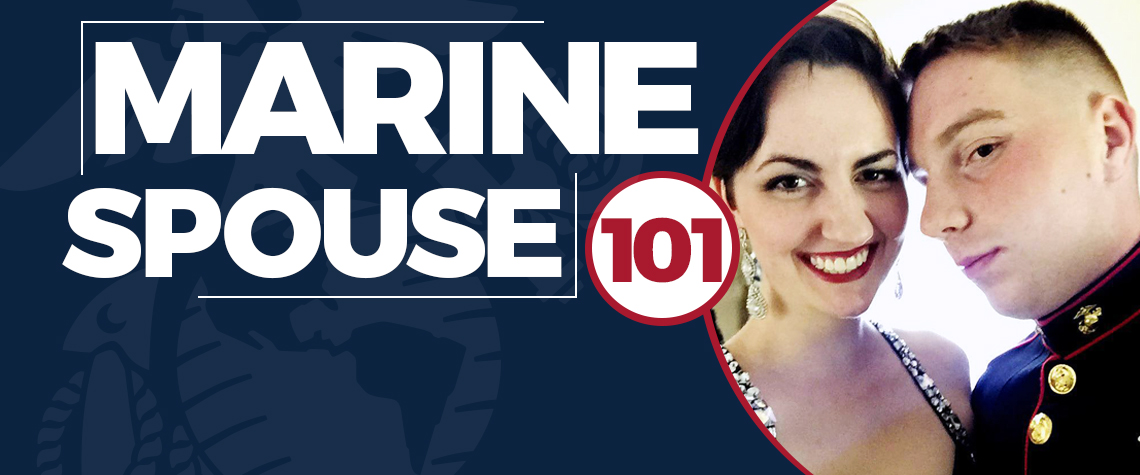 ---
The Marine Corps motto Semper Fi, or "Always Faithful", was what my fiancé signed all his letters with. For us, it became a promise about career, country and family – not just a slogan.
Over the course of our relationship and our now engagement, I had to ask myself: Am I really strong enough for this? Is this really the life I want?
You know the feeling. It comes with every "good bye" or "see you soon", but somehow you make it through. If there's one thing I've learned over the past year, it's how to wait.
Jason and I unofficially adopted "Semper Fi" as our own motto before he left for boot camp. I was taking Latin classes so I knew the roots of the phrase. Many couples have a favorite song or movie, we picked a Latin promise instead.
And during our time apart for training and boot camp and what have you, "Semper Fi" was a reminder of who I was waiting for. I became the girlfriend "back home" while Jason moved all over the states.
We faced it all – different schedules, new bosses, family conflicts, 3 a.m. calls, and time apart. And when the phone calls or Facetime seemed too short, we reminded ourselves to be always faithful.
When we had petty arguments over what time to call Saturday or what color the groomsmen should wear at the wedding, we didn't give up. Jason stayed faithful to the Corps and we stayed faithful to each other. It is easy to get wrapped up in the little things, but you can't sweat the small stuff.
There's a reason Jason and I agreed to get married, and it wasn't because of a house or a paycheck. We had already promised ourselves "Semper Fi" and giving up wasn't an option. It still isn't. What motivates you as a couple?