THE BENCH PRESS WALL CLUB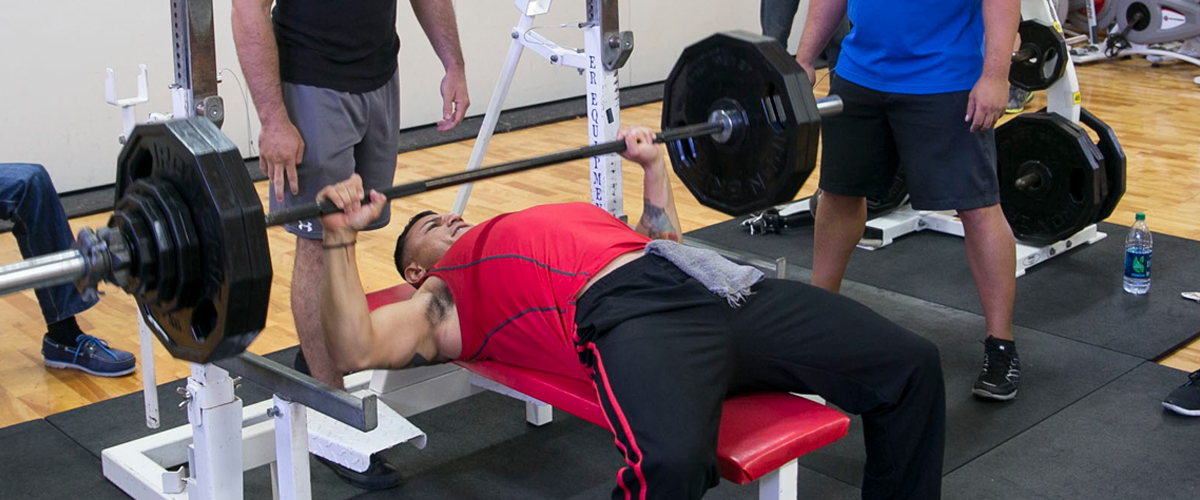 The Bench Press Wall Club was founded in 2005, at the Miramar Sports Complex. It initially consisted of four bench press categories: a Ladies' 100 lb, a 300, a 400 and a 500 lb club. Several years later, the club added three new categories: a Ladies' 500 lb, as well as a 1,000 lb and a 1,500 lb club. To become a member of the latter three categories, a candidate must hoist enough weight in three categories (Deadlift, Squat and Bench Press) to result in a combined figure that meets or exceeds the minimum weight requirement for that club.
If you are interested in qualifying for any of the seven categories below, you're welcome to take on the challenge at the Miramar Sports Complex, and/or at the Barn; which also boasts its own Bench Press Wall. Please ensure to have an MCCS Semper Fit employee onhand to witness your lift, as well as to officially record your effort.