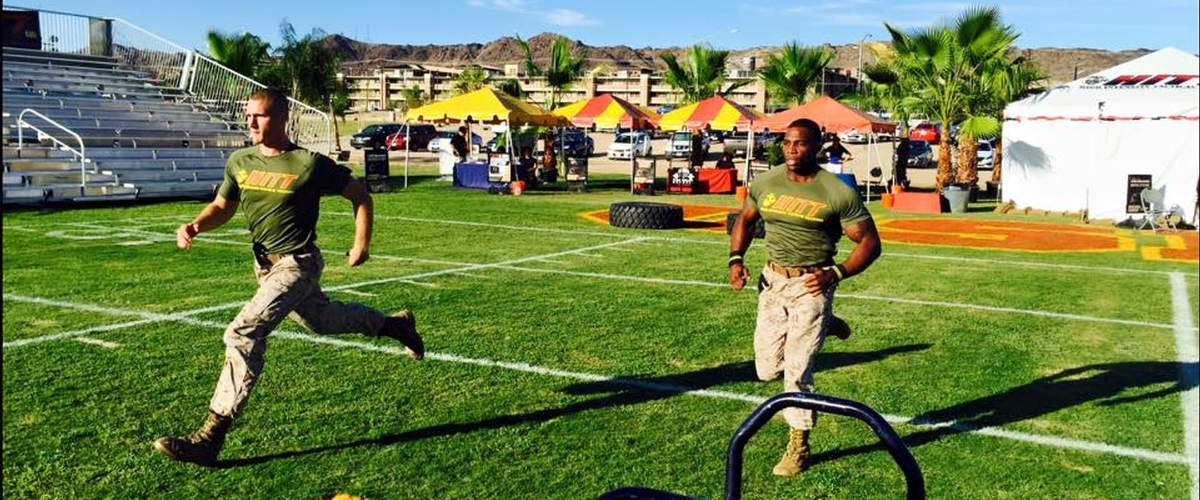 ---
The top 34 Active Duty Marines competed at the inaugural High Intensity Tactical Training (HITT) Championship at the Marine Corps Air Ground Combat Center, 29 Palms, California on Sep. 15-17, 2015.
Congratulations to the champions, LCpl Joshua Boozer of MCAGCC 29 Palms and SSgt Lauren Schoener of MCAS Yuma, and thank you to all the athletes who participated.
Couldn't make it to 29 Palms to watch the action unfold live? Check out the highlight video below to see what you missed.
Do you have what it takes to be the next HITT Athlete? Click here to learn more about High Intensity Tactical Training and find a HITT facility near you.