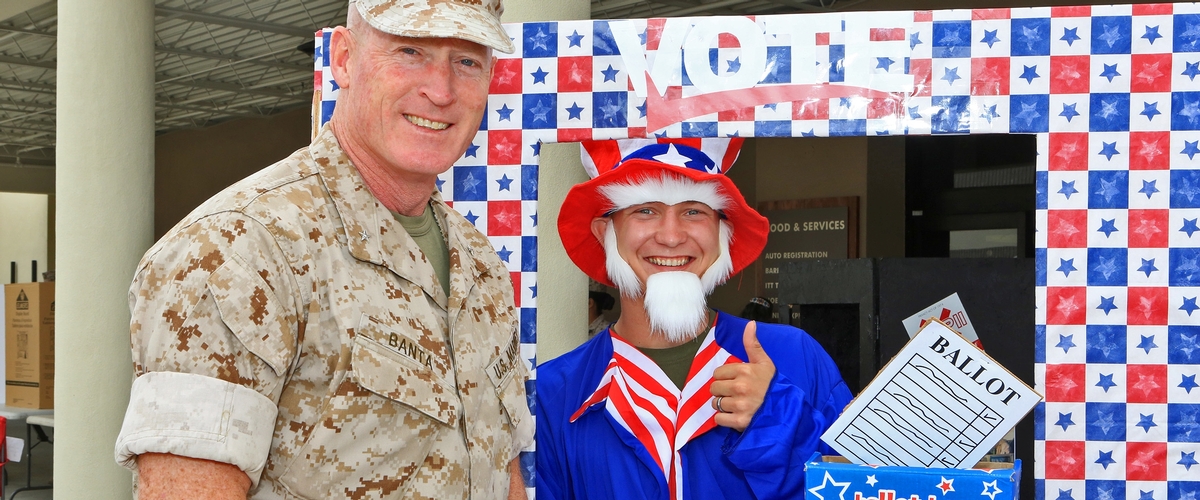 ---
On July 4, millions of overseas citizens, Marines and their families will celebrate U.S. Independence Day all over the world. Among the many freedoms citizens enjoy is the right to vote from wherever they are.
During this election year, Marines living away from their voting residence can easily make absentee voting part of their Fourth of July festivities with resources from the Federal Voting Assistance Program (FVAP).
The first step for overseas citizens, Marines and their families to vote absentee is filling out and sending in a Federal Post Card Application (FPCA). The registration and ballot request form accepted by all states and territories is available at FVAP.gov.
The second step is to fill out and send your ballot back to your local Voting Assistance Officer at your installation.
Remember to register to vote and request an absentee ballot by August 1st to ensure your participation in the General Election on November 8th. Be sure to return your absentee ballot by:
November 1, 2016 if you're stateside
October 15, 2016 if you're outside the U.S.
October 10, 2016 if you're on a ship at sea
If you don't get your ballot by October 8, that's no problem. Get a Federal Write-In Absentee Ballot (FWAB) from FVAP.gov or your Voting Assistance Officer. Fill it out and send it in like your regular ballot. To check if it was received, select your State at FVAP.gov to review the status of your ballot.
For more information on the voting process, contact your local Voting Assistance Officer.