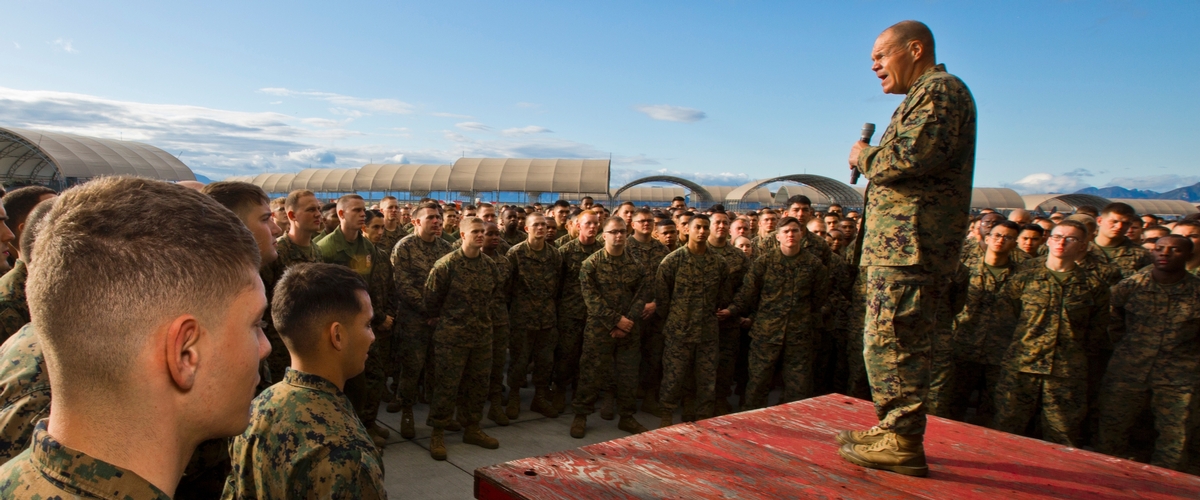 ---
Every Marine is a leader, and leaders have a responsibility to stop and prevent retaliation. We must keep the faith of those we lead and serve with.
Therefore, if a Marine sees "someone being abused, hazed, punished, or targeted because they reported misconduct or crime, you should intervene and report it," urged the Commandant of the Marine Corps General Robert B. Neller and Sergeant Major of the Marine Corps Sergeant Major Ronald L. Green in a video published in May 2016 on Marine Corps social media pages.
If you see or experience restriction, reprisal, ostracism, or maltreatment – by either your superiors or your peers – visit the Inspector General of the Marine Corps website to submit a report: http://www.hqmc.marines.mil/igmc/Resources/SubmitaComplaint.aspx
See the entire video message below.
Note: due to network traffic, there may be a short delay before the video below appears.
For more information on Sexual Assault Prevention & Response services available at your installation, click here.