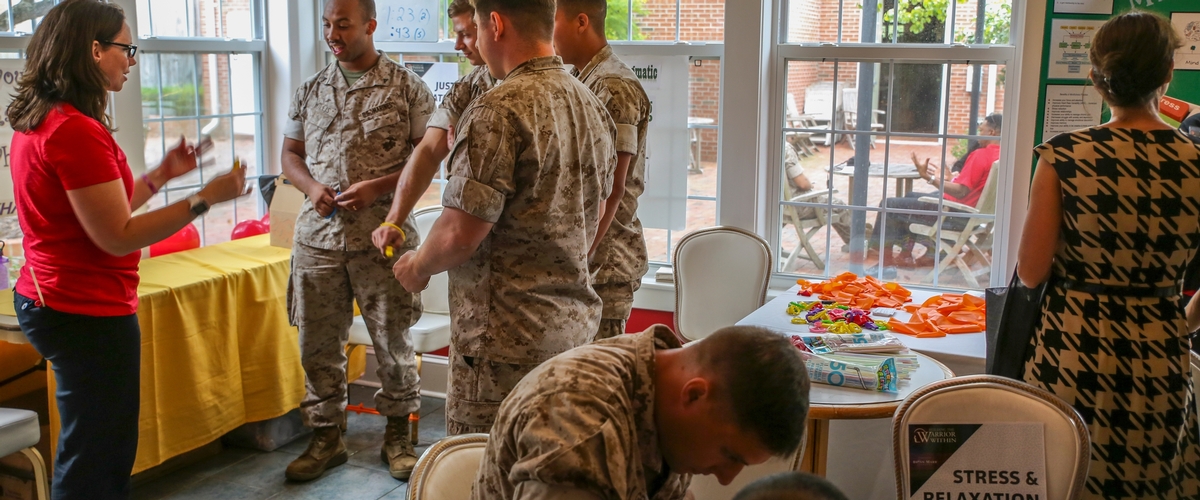 ---
Founded and sponsored by the National Council of Alcohol and Drug Dependence (NCADD), Alcohol Awareness Month was established in 1987 to help reduce the stigma often associated with alcoholism by sharing information each April about alcohol, alcoholism, and recovery.
Alcoholism is a chronic, progressive disease that may be fatal if untreated; however, people can and do recover. It is estimated that as many as 20 million individuals are currently living lives in recovery!

NCADD provides four basic guidelines to address substance misuse:
Listen Before You Talk: Encourage conversation. Sometimes we are so excited to share knowledge, experience, or opinions that we forget to take the time to listen. Knowing that someone is actively listening is very important to people.
Be Involved: Know your fellow Marines and be alert to any change in behavior that may be a sign/symptom of alcohol misuse. Be willing to lead the way in educating your fellow Marines on the importance of good emotional, psychological, and physical health, as well as the dangers associated with high-risk alcohol choices.
Ask Open-Ended Questions: When discussing the possibility of alcohol misuse, try your best to avoid questions that have a simple "yes" or "no" responses. Encourage sharing what is actually going on that might contribute to this change in behavior related to alcohol use/misuse.
Set Expectations and Consequences: Remind your fellow Marines of what is at risk and the importance of protecting what they have worked hard to earn. Discuss potential consequences in a clear and straightforward manner–keep it real.
Please contact your installation Substance Abuse Counseling Center for more information and referral services.