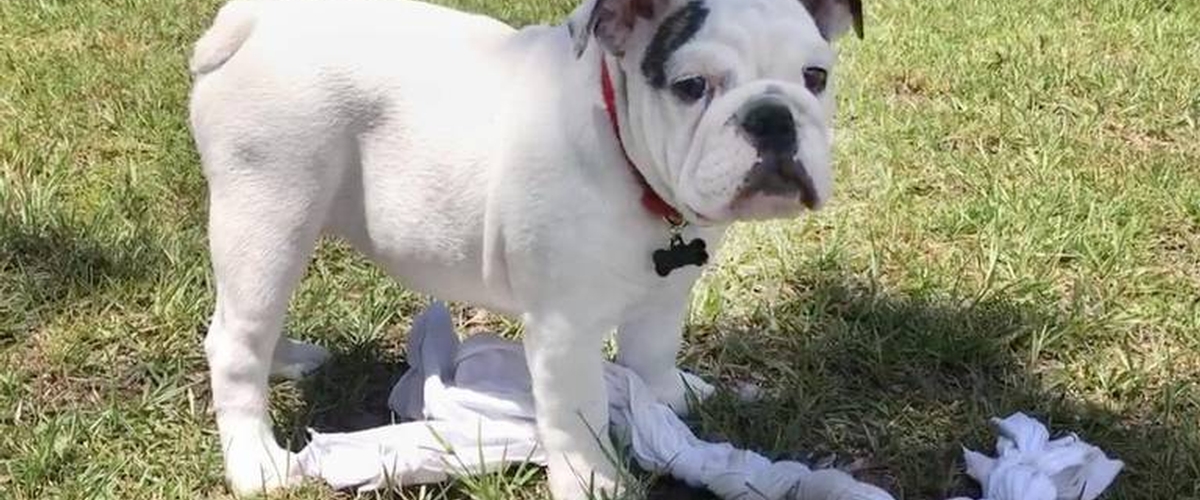 ---
Opha Mae is an English bulldog who's about to make history — once she's completed training, Ophae Mae will become the Marine Corps Recruit Depot Parris Island's first female mascot. When she assumes the role, Opha Mae will earn the rank of private.

Opha Mae shares the honor of being a "first" with her namesake, Opha May Johnson. In 1918, at 40 years old, Johnson enlisted in the Marine Corps and became the first ever female Marine — two years before women were even allowed to vote. Johnson was then assigned the role of clerk in the office of the Quartermaster General — by the war's end in 1918, however, she was the senior-enlisted woman, holding the rank of sergeant. At this time, women were relieved of their duties in the Corps; Johnson did not stray far, however, and became a clerk in the War Department. Although women would not be allowed to join the Corps again until World War II, Johnson and others like her paved the way for future female Marines to make their mark in the Corps.
Want to learn more about Johnson and the history of the Marine Corps? Check out the L.I.N.K.S. program. For 20 years, L.I.N.K.S. has been offering curricula for spouses, Marines, parents, extended family members, teens, and kids. There is a robust volunteer community of more than 1,000 supporting L.I.N.K.S., designated Marine Corps Family Team Building personnel, official and standardized curriculum, and expansive support.