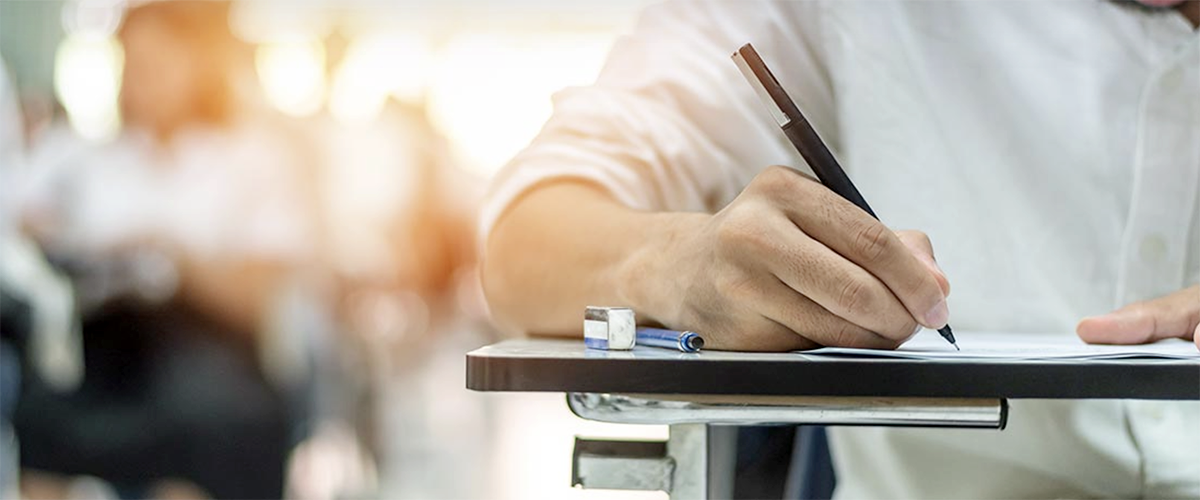 Testing Services
The Education Center offers a variety of tests, free of charge, to eligible patrons. Please contact the testing office at smbmiramartesting@usmc.mil with any questions or for more information.
Tests offered include:
Test of Adult Basic Education (TABE)
Military Classification Exams (AFCT, DLPT, DLAB, OPI)
Air University (SNCOA, CDC, etc.)
FAA A&P Certification Testing – Suspended until further notice.
Free Distance Learning Proctoring Services – Suspended until further notice.
Calendars and testing dates will be published when we return to normal operations.
NOTE: Prior registration is required for all tests. Please call the Education Center at (858) 307-1801 to schedule an exam.
CLEP TESTING
CLEP, DSST & Pearson Vue Testing – suspended on base until further notice – is offered through National University. To schedule a CLEP or DSST follow these instructions. A list of available CLEP & DSST exams can be found [ here ]. For additional information or questions, contact the National University testing office via e-mail for information: testingservices@nu.edu
TUITION ASSISTANCE
Tuition Assistance Military Tuition Assistance is available to eligible active duty Marines Corps personnel. The Tuition Assistance Program FY maximum is $4,500 per year, $250 per semester credit hour.
MASP
Military Academic Skills Program (MASP) The Military Academic Skills Program (MASP) has come to a halt this Fiscal Year (FY) due to unforeseen circumstances has been suspended indefinitely. We are doing our due diligence to get it back up and running in the future. Please contact the Education Center for assistance if you do not have the GT score required to use TA.
Hours
Monday
7:30am - 4:30pm
Tuesday
7:30am - 4:30pm
Wednesday
7:30am - 4:30pm
Thursday
7:30am - 4:30pm
Friday
7:30am - 4:30pm
Saturday
Closed
Sunday
Closed
Closed on holidays.