Contact your Installation Education Service Officer for more information and to receive one-on-one support. Talk to them about Tuition Assistance (TA), Marine Corps Credentialing Opportunities On-line (COOL), College Level Exam Program (CLEP), Defense Activity for Non-Traditional Education Support (DANTES), Joint Service Transcripts and more.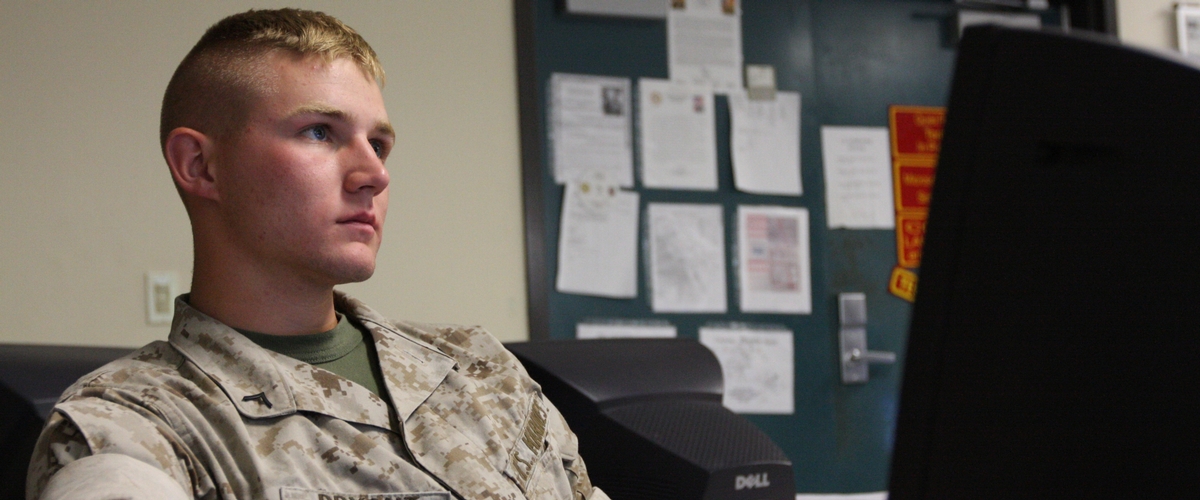 The Education Center is your recommended first stop to begin your academic goals. Our team is here to help you pick the best school or training program that fits your needs. We offer our unbiased professional advice to help all eligible patrons fulfill their education goals.
TUITION ASSISTANCE BRIEF
Every Wednesday at 11:30am
Bldg. 5305
Registration not required
FAFSA WORKSHOP
1st & 3rd Tuesday of every Month at 11:30am
Bldg. 5305
Registration not required
2020 & 2021 W2's required
Username & Password must be created prior to attending the workshop.
UNITED SERVICES MILITARY APPRENTICESHIP PROGRAM (USMAP)
USMAP is a formal military training program that provides service members the opportunity to improve their job skills and to complete their civilian apprenticeship requirements while they are on active duty. The U.S. Department of Labor (DoL) provides the nationally recognized"Certificate of Completion" upon completion of a Trade.
To see if you qualify or for more information:
Website: https://usmap.osd.mil/
Phone: (850) 452-6699
Email: usmap@navy.mil
MARINE CORPS CREDENTIALING OPPORTUNITIES ON-LINE (COOL)
COOL helps Marine Corps service members find information on certifications and licenses related to their military occupation and civilian careers.
Website: https://www.cool.osd.mil/usmc/index.html
Phone: (850) 452-6337/6583/4724
Email: usmccool@us.navy.mil
JOINT SERVICES TRANSCRIPT (JST)
The JST is now the official transcript tool for Army, Marine Corps, Navy and Coast Guard personnel that validates and documents the recommended college credits for professional military education, training courses and occupational experience of service members and veterans. This unified and standardized document makes it easier for institutions to review and articulate these credits as appropriate to service members and veterans degree programs.
CLEP, DSST & Pearson Vue Testing
Testing is offered through National University. For additional information or questions, contact the National University testng office via e-mail: testingservices@nu.edu
No Federal Endorsement implied.
Leadership Scholar Program (LSP)
Leadership Scholar Program (LSP) is a partnership between highly selective universities/colleges and the U.S. Marine Corps to assist qualified and honorable discharging Marines to continue their education.
To find out if you qualify and which schools participate in LSP, contact the Education Center.
Marine Corps COOL
Credentialing Opportunities On-Line (COOL) helps Marines find information on certifications and licenses related to their Military Occupational Specialties (MOS}. COOL explains how Marines can meet civilian certification and license requirements and provides links to numerous resources to get started.
To access Marine Corps COOL, click here: Marine Corps COOL Home (osd.mil)
Office Hours
Monday
7:30am - 4:30pm
Tuesday
7:30am - 4:30pm
Wednesday
7:30am - 4:30pm
Thursday
7:30am - 4:30pm
Friday
7:30am - 4:30pm
Saturday
Closed
Sunday
Closed
Holiday hours may vary.